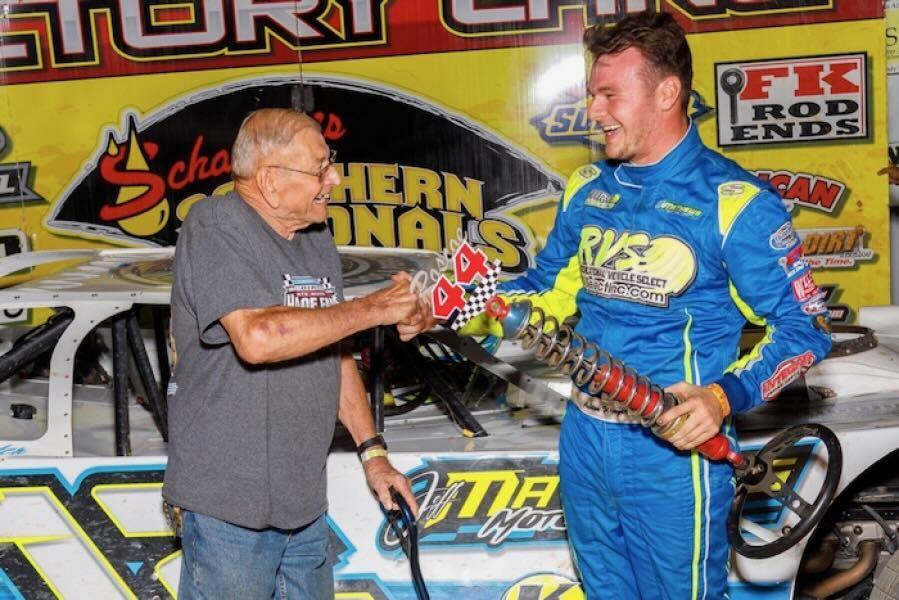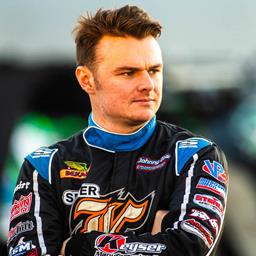 ---
Winger rolls to Roscoe Smith Classic victory at Senoia Raceway
Ashton Winger continued his recent hot streak with a $7,544 victory on Thursday night aboard his Jeff Mathews Motorsports No. 12 Johnny Doan Plumbing / Recreational Vehicle Select / XR1 Rocket Chassis / Durham Racing Engine Super Late Model.
His latest venture to the Winner's Circle came at Senoia Raceway in the Schaeffer's Oil Southern Nationals-sanctioned Roscoe Smith Classic.
"I thought we were pretty good here [Senoia Raceway] for a long time, but then Ricky [Weiss[ and Jimmy [Owens] and a couple of other guys came in and took the dang keys from me," Winger said in Schaeffer's Oil Victory Lane on Thursday evening. "We've still got some work to do to be better. I have to thank Jeff Mathews, my dad, and all of our great sponsors for their continued support!"
Among a strong 47-car field, Ashton laid down the quickest lap in his qualifying group which automatically locked him into the 44-lap main event later in the evening.
Taking the lead from the front-row on the first lap, Winger denied Carson Ferguson's advances early and dominated the remainder of the feature to pocket the $7,544 payday. He topped Ferguson, Michael Page, Austin Horton, and Pearson Lee Williams who completed the Top-5 in the Roscoe Smith Classic.
The victory was his 10th of the season.
Full results from the events are available at www.SouthernNationalsSeries.com.
Winger is currently unsure of when-and-where his next event will be. Once finalized, the details will be posted at www.AshtonWinger.com .
---
Article Credit: PraterPhoto
Article Media
Back to News