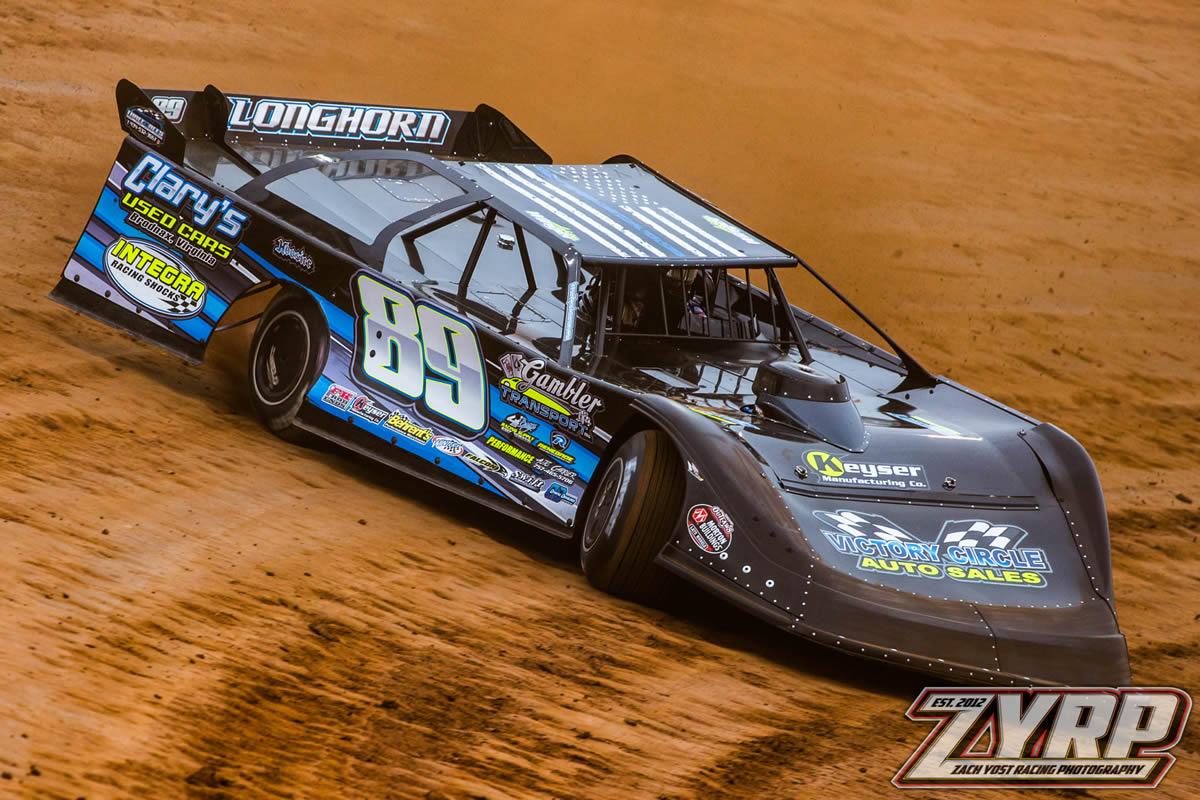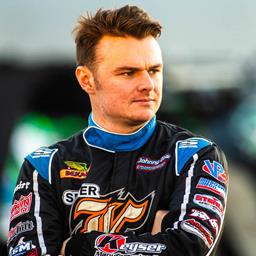 ---
Ashton Winger to pilot Team 22 Inc No. 89
Ashton Winger of Hampton, Ga., will take over as the primary driver for Brodnax-Shaker Motorsports effective immediately, the team's current pilot and managing partner, G.R. Smith of Statesville, N.C., told DirtonDirt.com.
Smith, who merged his Team 22 Inc. operation with good friend J.C. Clary's Brodnax-Shaker effort, decided to reduce his driving duties and bring on the 21-year-old Winger after competing in the recent double World 100s at Eldora Speedway in Rossburg, Ohio.
"I feel like we finally got our program, J.C. and I together, that it's a really top-notch deal," Smith said. "I mean, we have Longhorn cars, Cornett engines, crew guys in position to do this (with car chief Bryce Nichols). And at this stage in my life and career, I have a 2-year-old and a 7-year-old … I enjoy (driving), and I can do it, but Eldora made me realize that I can't be gone from a Monday to Saturday. I can come in for the weekend and run a race, but I can't be focused on racing that long."
Smith, who owns Victory Auto Sales in Statesville, identified Winger as a prospect who intrigued him. He spoke with Winger at Eldora, then discussed his feelings afterward with Clary and the two team owners soon struck a deal with the young Georgian.
"I think he's on the cusp," Smith said of Winger, who has nine wins this season in family-owned equipment, including seven on the DIRTcar Summer Nationals and one World of Outlaws Morton Buildings Late Model Series triumph. "I've been watching him for awhile, and he's a guy who can go race at Senoia on the black-ice and turn around and race on the cushion and get up on the wheel at Fairbury. I think to find that versatility at that age, that's kind of where the sport is going to."
Winger is expected to debut in the Brodnax-Shaker car — which will continue to carry the No. 89 in honor of Clary's father — in Oct. 8's Lucas Oil Late Model Dirt Series event at Smoky Mountain Speedway in Maryville, Tenn. He will run selected other races this season before the team turns its attention to 2022 Georgia-Florida Speedweeks. A specific schedule for Winger in '22 isn't yet determined, however; Smith, meanwhile, plans to run a limited number of events next year in a second car.
"For G.R. to call me and put his faith in my, it's something pretty cool," said Winger, who will likely run Saturday's WoO show at Senoia (Ga.) Raceway in his family's car if he gets back a negative Covid-19 test Friday (he's been quarantining since testing positively recently but with no significant symptoms). "We're changing everything down to my number, so I'm pretty excited to be in that deal."
Back to News